Feel that you have insomnia? Recently I have been finding it real hard to stay asleep. My mind is going thousand miles an hour. I wake up because of my husbands snoring and from there I can't get back to sleep. I start thinking about how I can find a real teaching job, how to pay for student loans, is there a way to make more money, just stuff like that. And I'm sure everyone has those worries. But what do you do when you can't sleep because of it?
Do you ever feel that you have nothing to say? I know there are times that I do? I also wonder about the link-ups. Should I do more, should I do less? And what ones should I do? I know there are Sunday socials and Monday socials and week-end recaps that I can join but I don't know what ones. So for today I'm going to try just one (With no post tomorrow)
The Sunday Social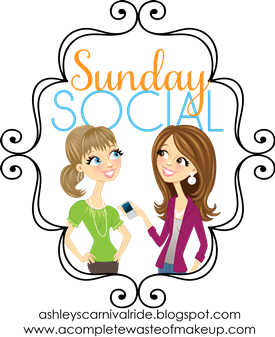 This weeks questions are Pinterest based (Yay) these are easy.
1. What is your favorite outfit pin?
I would say this one because it looks so comfy and girly.
2. What is your favorite food pin?
This is grilled salmon My husband and I have made it many times, so it is the most useful food pin which makes it my favorite, plus it has gotten me into eating salmon.
3. What is your favorite wedding pin?
Oh my, where do I start with this. When planning my wedding I had to many pins. I would say the I-spy. I made one for my wedding and my guests loved it.
4.What is your favorite DIY/Craft Pin?
I would say this one. I really want to have a house one day where I can make a few of these for each season.
5. What is your favorite quote/lyric/verse pin?
I like how this pin shows that God doesn't pick perfect people.
6. Show a random pin.
I am 100 percent against animal cruelty and I will keep fighting until one day all animals will be treated with respect.
Ciao,