Today I am linking up with Adriana form
Dog hair is an Accessory
, for a link up about....Winston.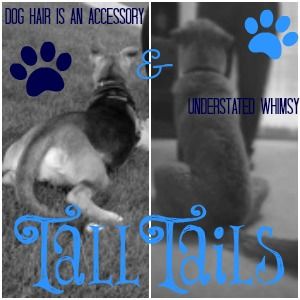 Oh boy! What can I say about my Winston boy. To start...this is his funny face
I know, so cute right! and of course, Winston loves to give people kisses. Most of the time, he ends up kissing them all over. There face, their arms, eyes, in the era, nose and mouth. But when he looks as cute as this...there is nothing you can do to get mad at him. Of course, he is probably thinking about putting his tongue in your ear.
(ohh earwax and snot)
Well, that is my Winston tail for today.
Ciao,