Today I spent time with my mom. It was a great and relaxing. I had some energy to be able to go out and about...of course I started to yawn halfway through which isn't very fun.
But I feel so blessed. My mom took me out to eat, and bought me some new clothes to wear (for when I start to show) I don't have any maternity clothing yet, but I do have some nice new stretchy clothes. I changed into a pair of the capris right away and it felt so much better than my jeans. Even though my jeans are too big and falling off my butt, it's just nice to have stretchy, comfy clothing on.
But, on to the new book. My mom and I went to Barnes and Noble today and she let me pick out a book to read. I think I did a post a while back about ow I love to carry books with me. It gives me something to do when there is down time, or when I have to wait. I love going to the library but sometimes, I just want to be able to have a nice new book of my own.
I picked out
Meet me at the Cupcake Cafe
by Jenny Colgan.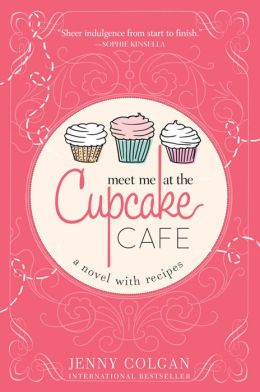 It is book with recipes. Which makes me super excited to be able to curl up and read it.
Ciao,