Happy Sunday!
Have your allergies been killing you? Mine have been driving me insane. My nose is all stuffy and my eyes and mouth are all itchy. Ugh I hate allergies. I feel they are crazy insane creatures who want to end up killing us.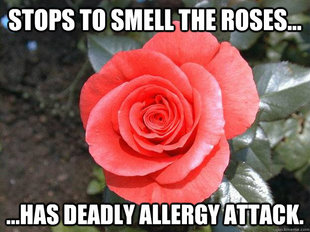 So, while they are attacking me, )ugh) why not lay in bed and knit?
I really want to make this, like really...
I think it's in French, but it's cute.
What do you do when allergies make it hard for you to live?