It's that time for ....
It's Okay...
...to have Jeff make dinner once in a while.
.... to rock out to Backstreet Boys and Brittany Spears while cleaning.
... to spend an entire day knitting.
...to carry around a box of tissues for my allergies.
...to forget to take my multi-vitamin.
...to be love cats, but be allergic to them (Sad I know)
...to go to bed at 8:30 PM
What's okay with you today?
I'm trying something new with this link up and doing a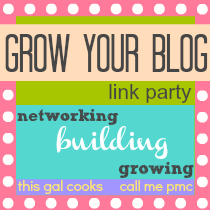 Let me know what you think.